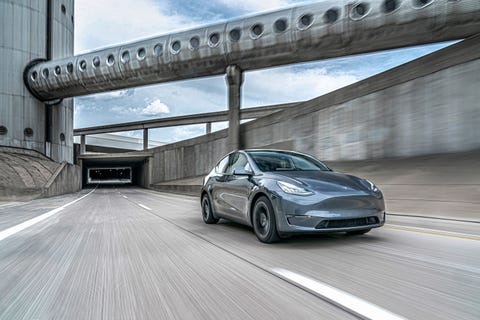 Marc UrbanoCar and Driver
Tesla's CEO announces that the standard-range Model Y has been canceled due to disappointing range of less than 250 miles.
Musk also announced that the all-wheel-drive long-range Model Y is getting a $3000 price cut.
The Model Y shakeup was followed by news that the Tesla stock price has once again shot up, making it worth $321 billion.
Tesla has long prided itself on its ability to produce cars with impressive range numbers. Turns out, if an upcoming vehicle can't get more than 250 miles on a charge, it gets the ax.
This content is imported from Twitter. You may be able to find the same content in another format, or you may be able to find more information, at their web site.
Over the weekend Tesla CEO Elon Musk shared the news (via Twitter, as he generally does) that the standard-range Model Y was
…
Read More