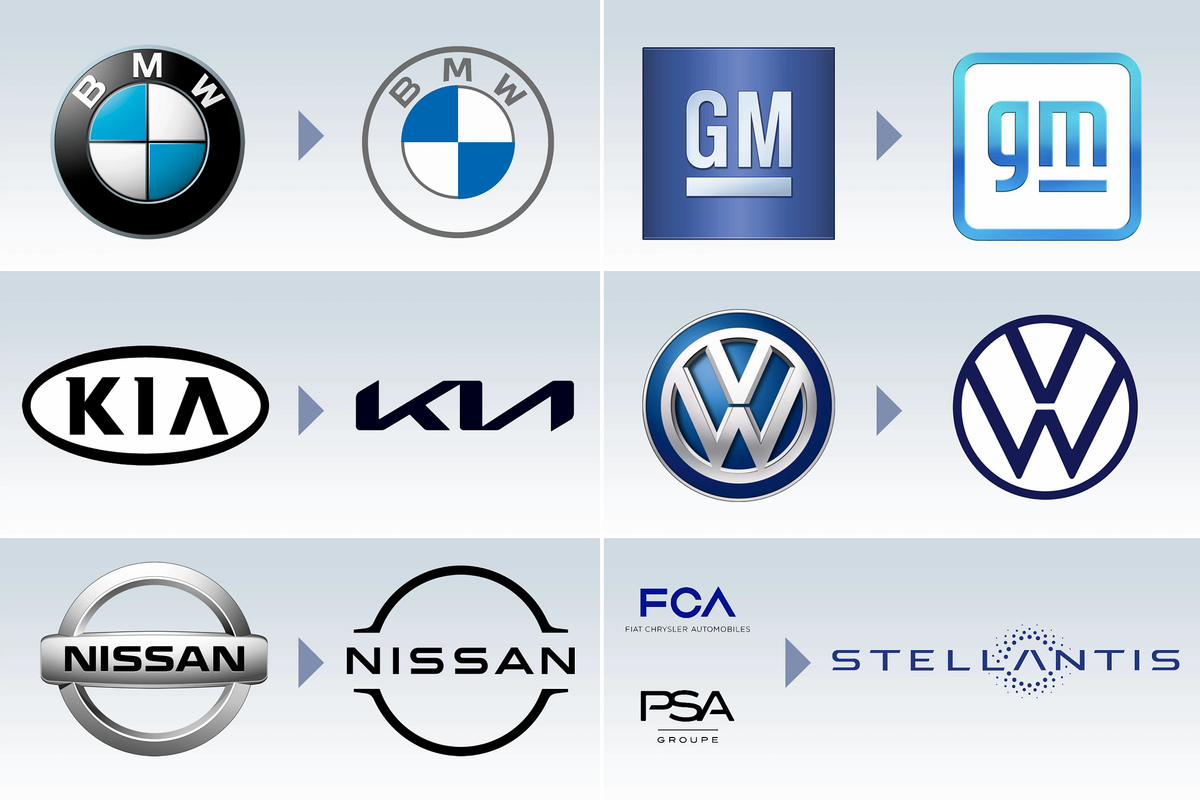 According to a lot of the sponsored content popping up on my social media lately, a new year is a time for renewal and a commitment to change or new things. I've never loved those sorts of resolutions, but several automakers are taking the theme of "new year, new me" literally, unveiling new logos meant to signify, well, something. A few even got started early, revealing their new branding before 2020 turned into 2021.
Related: The 2021 Outlook for Car Shoppers
Not only do I dislike resolutions, I also know very little about graphic design. So to help analyze these new logos — which may or may not appear on vehicle badging — I enlisted the help of Cars.com's Lead Designer Paul Dolan and Senior Designer Ken Nesbit. 
Let's check out some logos.
Corporate Logos
The
…
Read More